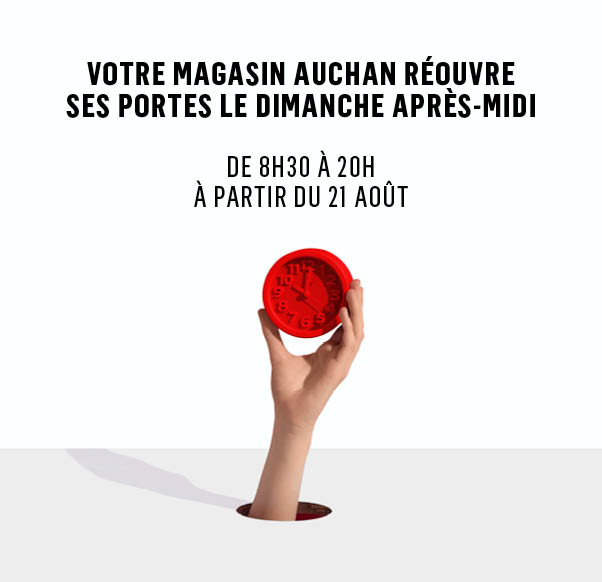 REOUVERTURE AUCHAN DIMANCHE APRES MIDI
Votre magasin Auchan réouvre ses portes le dimanche après-midi à partir du 21 août.
Venez profiter de votre magasin de 8h30 à 20h le dimanche. 

CAFE COTON
Open today
From 10:00 AM to 8:30 PM

01 49 06 09 25
Renowned as a specialist in men's shirts, CAFE COTON continues to draw on the expertise passed down since the 19th century through a family tradition in the textile industry. As the seasons pass our design department brings out new, exclusive collections in our signature style. The CAFE COTON store at Les Quatre Temps has six very different yet complementary lines of shirts made from the finest Egyptian cotton. You will also find our range of ties designed and made in Como, Italy, the birthplace of ties. To ensure you have everything you need we also offer a range of trousers and Bermuda shorts.
Opening Hours
Monday

· From 10:00 AM to 8:30 PM


Tuesday

· From 10:00 AM to 8:30 PM


Wednesday

· From 10:00 AM to 8:30 PM


Thursday

· From 10:00 AM to 8:30 PM


Friday

· From 10:00 AM to 8:30 PM


Saturday

· From 10:00 AM to 8:30 PM


Sunday

· From 10:00 AM to 8:00 PM