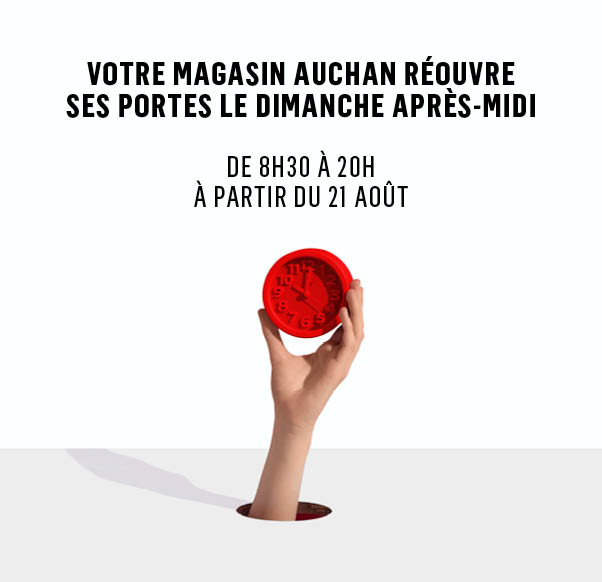 REOUVERTURE AUCHAN DIMANCHE APRES MIDI
Votre magasin Auchan réouvre ses portes le dimanche après-midi à partir du 21 août.
Venez profiter de votre magasin de 8h30 à 20h le dimanche. 
RECHARGE ELECTRIC CAR
Two spaces are available in the CNIT car park for you to recharge your electric vehicle.
Free Parking
A VIP World: Sewing kit, loan of pushchairs, chargers for mobile phones, newspapers… available for you!
Discover