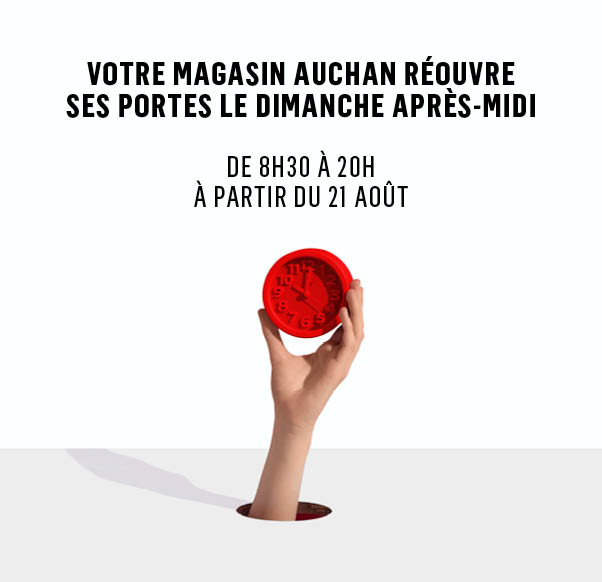 REOUVERTURE AUCHAN DIMANCHE APRES MIDI
Votre magasin Auchan réouvre ses portes le dimanche après-midi à partir du 21 août.
Venez profiter de votre magasin de 8h30 à 20h le dimanche. 
INTERACTIVE PANELS
There are interactive terminals wherever you go to help you find the store you are looking for.
Shopping Guides are also available at the Reception and in the rest areas - an easy way to help you get your bearings.
Free Parking
A VIP World: Sewing kit, loan of pushchairs, chargers for mobile phones, newspapers… available for you!
Discover