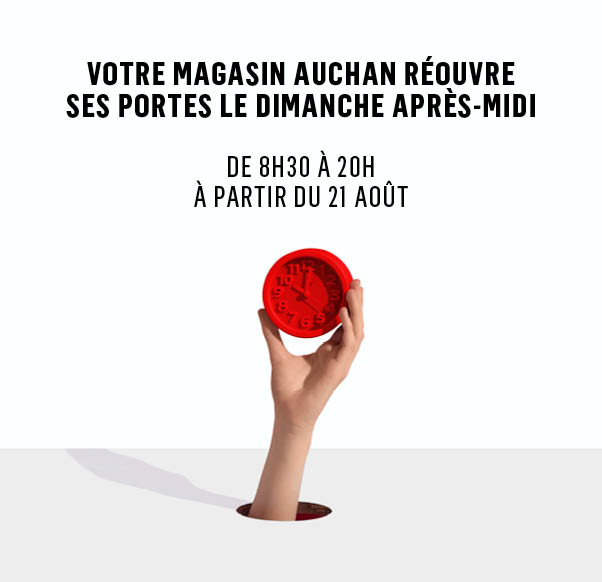 REOUVERTURE AUCHAN DIMANCHE APRES MIDI
Votre magasin Auchan réouvre ses portes le dimanche après-midi à partir du 21 août.
Venez profiter de votre magasin de 8h30 à 20h le dimanche. 

YOGURT FACTORY
Open today
From 10:00 AM to 8:30 PM

01 47 67 07 93
The Yogurt Factory transforms ordinary yoghurt into amazing froyo – frozen yogurt – with 0% fat. Choose your toppings: fruits, coulis, biscuits or sweets. Discover the Yogurt Factory at your shopping centre.