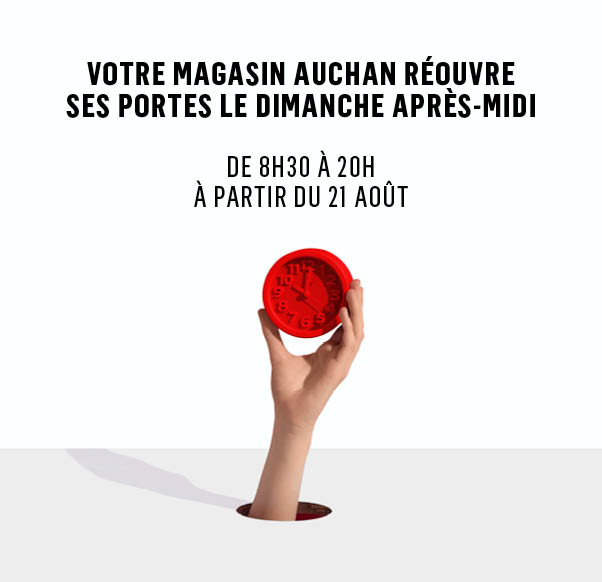 REOUVERTURE AUCHAN DIMANCHE APRES MIDI
Votre magasin Auchan réouvre ses portes le dimanche après-midi à partir du 21 août.
Venez profiter de votre magasin de 8h30 à 20h le dimanche. 

THE WAFFLE FACTORY
Open today
From 10:00 AM to 8:30 PM

01 49 67 63 11
Welcome to the temple of waffles! The Waffle factory is a restaurant where 100% of the products are prepared on-site according to bakery traditions. Sweet or savoury, you will find your favourite waffle at your shopping centre.