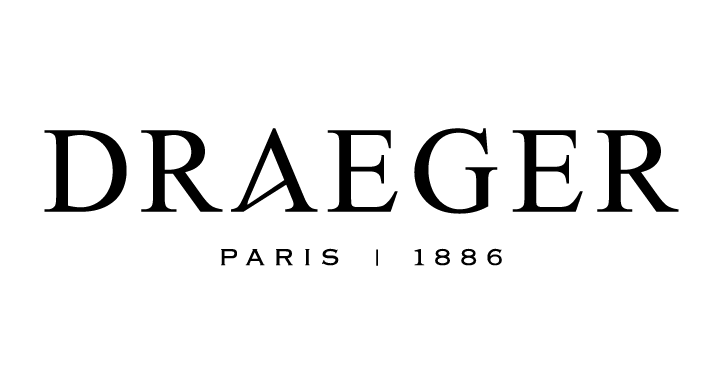 DRAEGER
Open today
From 9:30 AM to 8:00 PM

DRAEGER, AMBASSADEUR D'EMOTIONS DEPUIS 1886 
Retrouvez plus d'une centaine de références papèterie, DIY, mode et décoration dans votre boutique Draeger. 
En plus d'adhérer à ces nombreux articles, vous adhérerez très certainement à ses pilliers :
La qualité 
Beauté des images, élégance des messages, noblesse des matériaux, perfection du design : depuis ses origines, Draeger Paris a voulu et su faire la différence en misant sur la qualité de ses produits. 
L'entreprise revendique « une culture d'artisan », qui s'appuie sur une stratégie d'innovation permanente et irrigue l'ensemble des métiers : cartes de vœux, univers cadeaux, affiches et toiles, stickers muraux, agendas et calendriers.
L'accessibilité
Des produits haut de gamme à la portée de tous : Draeger Paris accorde une attention toute particulière à ce défi qui est au cœur de sa stratégie entrepreneuriale. 
La responsabilité
Au même titre que la qualité et l'accessibilité des produits, la notion de responsabilité sociétale est inscrite dans l'ADN de Draeger Paris.
L'impact environnemental est pris en compte dès la conception des produits et tout au long de leur élaboration, en économisant les ressources (suppression progressive des emballages en cellophane par exemple), en utilisant des composants respectueux de l'environnement et en privilégiant un sourcing durable (80% de l'offre carterie est certifiée FSC®). La démarche sociétale intègre également les fournisseurs, avec des audits de suivi réguliers des usines et la mise en place de plan de progrès. Enfin, Draeger Paris est engagé aux côtés de la Croix-Rouge pour la production de cartes de vœux et d'emballages cadeaux.
Opening Hours
Monday

· From 9:30 AM to 8:00 PM


Tuesday

· From 9:30 AM to 8:00 PM


Wednesday

· From 9:30 AM to 8:00 PM


Thursday

· From 9:30 AM to 8:00 PM


Friday

· From 9:30 AM to 8:00 PM


Saturday

· From 9:30 AM to 8:00 PM


Sunday

Closed
See all offers
*Offers are subject to availability. Offres can not be redeemed in cash. Only one offer per person and visit is allowed. Offers can not be used in combination with other offers and vouchers. Offers ar not valid on purchase of gift cards or other prepaid payment products.
---