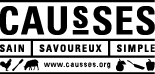 CAUSSES
Open today
From 9:00 AM to 6:00 PM

01 45 65 10 10
CAUSSES – a quality delicatessen - was launched in September 2011 as an everyday, neighbourhood store which seeks to transform the shopping experience into a moment of discovery and new experience with its selection of more than 2500 different labels, from almost 200 different suppliers in stores with floor spaces of between 200 and 400 square metres.
CAUSSES offers a full range of raw and sustainably processed foods, with everything you might need (fruits & vegetables, cheese, cold meats, bread, sweet and savoury groceries, wines & spirits, etc.).
The stores also contain 'Fabriques' (restaurants) with short menus made from the fresh products sold in the store.

Opening Hours
Monday

· From 9:00 AM to 6:00 PM


Tuesday

· From 9:00 AM to 6:00 PM


Wednesday

· From 9:00 AM to 6:00 PM


Thursday

· From 9:00 AM to 6:00 PM


Friday

· From 9:00 AM to 6:00 PM


Saturday

· From 9:00 AM to 6:00 PM


Sunday

· From 10:00 AM to 6:00 PM

Categories :